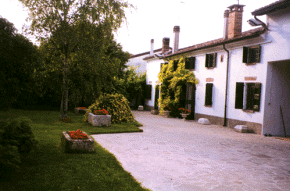 The "Bed&Breakfast al Mincio" is located a few minutes from Mantova within the Mincio River Park.

An ancient XVII Century rural house, fully refurbished with a large and beautiful garden at the disposal of guests, placed only 8 Km from the historical centre of the town, to which it is connected by a public bus service.

Poplars and platens, cranes and coots: this is the magical scenery of the Mincio River, the same river Virgil described two thousand years ago in the Eclogues.
The furniture, chosen with care and passion by the antique dealers Umberto and Maria, gives the house the typical rustic and warm look of ancient rural houses of the Pianura Padana.